GO FORTH AND EXPLORE CYBERSPACE!


The links on this page will either facilitate your own wanderings across the Internet, or will guide you to sites hand-picked for their connection to the themes of this page. Some may shock, some may tickle the fancy, but all should illuminate! And, of course, I do take recommendations! The list should change from time to time anyway, so I could use some suggestions to keep things fresh! So email me! Happy traveling...may your adventures be many!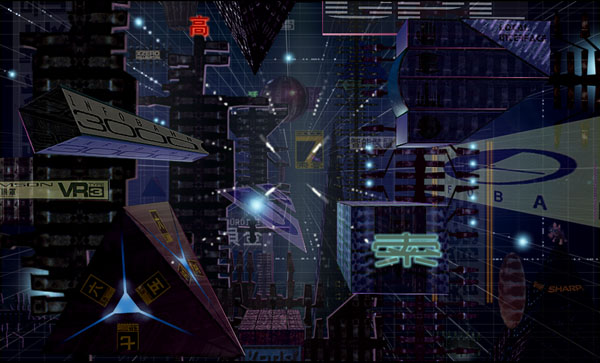 The first section features what I consider to be the best sites out there. This list will no doubt change, in order to give you a nice taste of all the flavors out there. The second section includes miscellaneous sites around the Web, submitted for your approval.
PARADIGM SHIFTS TOP SITES
ACLU The American Civil Liberties Union site.
UNAMERICAN The name says it all...sort of. You gotta check it out for the full details. The slogan stickers they offer are great!
Hunter S. Thompson The original gonzo journalist is online! BEWARE!
Rage Against The Machine People say this band "sold out" and that its deeply political themes are just a front. But they were the original "rapcore" band, I get fired up in that activist sorta way when I listen to them, and they just plain kick ass! They have a great reading list on their site that you have to check out too!
Michael Moore A noted political activist that has made several great films concerning the absurd side of politics. This guy has a quirky view on the American government that will keep you thinking while you're chuckling.
Terence McKenna Land Terence McKenna, like Timothy Leary, was a proponent of the use of psychedelic drugs to expand consciousness. I say WAS because he died last year of a brain tumor. He wanted to live to see December 23, 2012...the date in our calendar when the Mayans said this current world would end. Terence believed in all sorts of out-there things. Take a look at his site, and the rest of Deoxy.org, and remember a great, late explorer of the human mind.
Joseph Campbell Foundation Joseph Campbell was a mythologist who believed we all worship the same god, and that the different religions of the world only see different mask worn by the same divinity. He was friends with people like Buddhist and Hindu philosopher Jiddu Krishnamurti, who was himself a big influence on people like Ed Kowalczyk from Live.
PARADIGM SHIFTS RECOMMENDED SITES
The Iconoclast This is a shameless plug for the Web site featuring the Iconoclast, the independant literary publication that I helped to found in 1996 while at Rutgers University. The 'Clast is still alive and kicking, and this is our site. It is maintained by my buddy Bruce. We always take submissions...get the hint? SUBMIT NOW!
Church of the Subgenius Want to worship Bob? Check out his site!
Extropians They're smart, they're buff, they want to abolish death. They're the Extropians. They also refer to themselves as Transhumanists. And I was serious about the abolishing death thing.
Ellison Webderland The site belonging to Harlan Ellison, an excellent and prolific writer but not as well known as, say, Stephen King. But I guarantee that Stephen King knows about Ellison.
Profanisaurus This definitly ain't for the kids. If you fancy a bit of how's your father with your new bird who likes to skip the firkeytoodling while playing with her baby dinners, check it out.
Henry Rollins He's been called "the hardest working man in music" by some. He delivers a mean stage performance whether its fronting a band or doing spoken word. He's Henry Rollins, "Hank" to some, and he will hurt you if you piss him off. Look at the size of his neck! A true iconoclast.
The World of Jason and Maryam This site belongs to my old college friend Maryam and her husband Jason. Both are good people, and very creative to boot. They are working on getting RUMBYBUMBY.COM online. Rumbybumby.com will feature their own line of greeting cards! Maryam's art is incredible! Go there too...a lot!
Bruce Campbell The guy from the Evil Dead movies. 'Nuff Said.
Red Meat Max Cannon's amazing alternative comic strip.
The Hideous Jabbering Head of Abraham Lincoln Long story...just go take a look. I guarantee that you'll chuckle.
Lord of the Rings Movie Site The Hollywood Powers-That-Be are filming the original fantasy trilogy...let's hope they don't screw it up!
Liberty Meadows The Liberty Meadows comic strip is hilarious, in my humble opinion. I mean, c'mon, it centers around the antics that take place at a psychiatric ward for animals. Take a gander.
Sky Diary Chris Kridler has a hobby that has always intrigued me. She is an amateur storm chaser. You know, one of those people that likes to chase tornados to maybe help the pros spot them and generally just to take pictures. Chris features some of her incredible snapshots from her chases on her site.
The Cyberpunk Project Some say cyberpunk is dead. But it is very much alive, because we are actually living it. The science fiction genre that gave us the term cyberspace is our reality more and more every day. The Cyberpunk Project is dedicated to spreading awareness of cyberculture (not sure it can be called counterculture anymore) as part of the Information Age paradigm.
Spencer Tunick Spencer Tunick is a photographer known for his work with nude models in public. Most of his pictures are taken with his subjects juxtaposed against urban landscapes. He's been arrested numerous times, but never because a citizen reported him. Rather, it is just cops that happen to be passing by that grab him.

VISIT THESE OTHER SITES: